Wednesday, November 30, 2011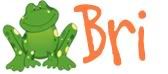 Posted by

Eco Baby Mama Drama
at 9:39 AM
0 comments


Monday, November 28, 2011

Oh Katy is a
one sized pocket cloth diaper
that is adjustable with a snap down rise designed to fit babies from 8 pounds to 35 pounds. This diaper is available in snap closure only which we prefer at our house as Tates can undo aplix/hook & loop closure sometimes. This diaper is (in my opinion) slightly smaller than some other one sized diapers which makes this a fabulous option when you are using cloth on a young baby. Both my boys were large babies and I think they would have fit in this diaper at the hospital as a newborn. The newborn hip snaps are a great feature no matter what age/size your baby is to prevent wing droop.
Something that I wasn't too familiar with when I received our adorable melon colored diaper was a front pocket opening. The opening has a very generous flap that closes over the insert and lays perfectly flat on your baby's belly and no overflow or shortage in the back hanging over the diaper!
There are 2 microfiber inserts included with each diaper making it easy to customize absorbency by using the newborn sized insert as a doubler if needed with a heavy wetter and use your diaper on your newborn without having a bunched up long insert issue. The larger insert is adjustable with snaps just like the rise on your diaper making it easy for your insert to stay the way you want it, no worrying about folding inserts to fit! I love that the included inserts have the Oh Katy tag sewn on them allowing easy match up of diaper to insert during diaper assembly after fluff laundry.
Ultra soft microfleece is a serious understatement, this diaper has some of the SOFTEST microfleece I have ever felt! This diaper is very luxurious feeling. The microfleece is also very easy to clean any poo messes your little one throws your way. This diaper is fabulous for diaper bags as the 'wrap n' snap' feature allows it to fold up super small even when soiled; this is a great thing for moms on the go that happen to forget their wet bag! This is a great emergency diaper for mom's purse too! As you can imagine this diaper is super trim even with more than one insert!
Another great feature of this diaper is the gentle leg gussets that make NO red marks on Tates thunder thighs! Tates gets red marks quite a bit from elastic that is too tight (this drives me nuts!) however our Oh Katy diaper leaves no red marks! I recently won an Oh Katy diaper during an online stores celebration and I was elated to be adding another one of these to our stash!
Working with Katie, the mom inventor behind Oh Katy diapers has been a great experience for me and getting to know her has been a pleasure, I am sure you all didn't know she still works from home-out of her garage actually! She began back in 2008 by sewing up a few diapers out of t-shirts to keep costs down and as she got more experienced and gained better tools and nicer diaper making materials her business took off! Now being manufactured to keep up with the demand however Katie is still very much a part of her business. She is the proud mother of 4 beautiful children (with one on the way!) and her kids enjoy helping her pack up diapers to be shipped to fluffy bums everywhere for all to enjoy!
You can purchase any of the 14 fabulous colors (such a wide array of colors!) from the
Oh Katy website. Right now they are on sale too!! Buy 5 get 1 free! Sale is good until December 16th so hurry!
To continue the celebration of our Falling Into Fluff event one lucky Eco Baby Mama Drama reader is going to win an Oh Katy diaper one sized pocket diaper in their choice of color! Please fill out the Rafflecopter form for your chance!
*I was sent an Oh Katy diaper free of charge to facilitate my review, all opinions are that of my own*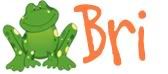 Posted by

Eco Baby Mama Drama
at 4:18 PM
95 comments


It's Monday! I hope everyone had a wonderful holiday weekend! Let's start this week off by meeting another blogger behind the blog! Monday Meet & Greet means it's time to get to know this weeks featured blogger! This week we all get to meet Chelsea! Make sure you get to know her by reading below then drop by her blog and leave her a comment!
Your Name:
Chelsea Day
Where do you blog?
http://www.somedayilllearn.com/
Tell us a little about you:
I'm a marketing consultant and new mom living in San Diego with my husband. I run the family blog Someday I'll Learn, which is all about tackling domestic life…one day at a time!
How did you decide what to name your blog:
When we settled down just out of college, I was pretty clueless about domestic issues and frequently found myself declaring, "Someday I'll learn!" Now, I'm having fun learning new things daily.
What are your favorite things?
Crème brûlée
My son's laugh
Red-eye coffee
Mod podge
The color yellow
What are you least favorite things?
Porcelain dolls
Freeway overpasses (I always feel like I'll just go careening off!)
Blood
Poor grammar
Dishes
When and why did you start blogging?
I moved to San Diego in 2009 and didn't know anyone. I spent a lot of time browsing other blogs and felt the urge to create one for our own family. It's been an incredible experience and I've actually made friends with quite a few bloggers in real life as a result.
What do you blog about?
Someday I'll Learn offers personal insights and shortcuts for cooking, cleaning, parenting, organization and more. I aim to simplify life for other busy parents with helpful tips and a healthy dose of reality.
What does your family think of your blog? Do they read it?
My family has been incredibly supportive, and most of them read the blog every day. My husband, Nate, is a contributor. Everyone loves his sense of humor!
When do you find the time to blog?
Good question. Uhhh...I don't sleep a whole lot.
What is your favorite blog post ever?
I Have PTSD (http://www.somedayilllearn.com/2011/10/i-have-ptsd/) is the most personal post I've written. It was difficult, but I'm proud of myself for putting it out there and being a voice of encouragement for other people to share their own stories.
What has been your biggest blogging challenge?
Staying authentic and true to my own voice while working with brands to monetize the blog. Someday I'll Learn has transformed from a little family blog into an at-home job, but it's still a space for my own personal reflections. Balancing those interests and keeping my priorities straight takes conscious effort.
What advice would you give a new blogger?
Make friends! I've found so many supportive people in the blogosphere. It can be isolating initially to sit at home and put your ideas out there without a ton of feedback. Join blogging groups and converse with other people.
What widget or feature could you not live without?
LinkWithin (http://www.linkwithin.com/). I love being reminded of past, related posts that I had completely forgotten about!
What are your favorite blogs to read?
The Mama Mary Show (http://www.mamamaryshow.com/)
Heather Drive (http://www.heatherdriveblog.com/)
Mommy Loves Coffee (http://www.mommylovescoffee.com/)
Ooph (http://www.ooph.com/)
Where can we find you?
Facebook (http://www.facebook.com/somedayilllearn)
Twitter (http://twitter.com/#!/somedayilllearn)
Google+ (https://plus.google.com/b/100350215362162187356/)
Feed/Email (http://feeds.feedburner.com/SomedayIllLearn)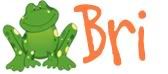 Posted by

Eco Baby Mama Drama
at 12:01 AM
0 comments


Friday, November 25, 2011
Being a cloth diapering mom of a heavy wetting little boy has lead to trial and error of many cloth diapers.  I had heard of Smarti Pants but hadn't tried them and was super excited when I learned I would be able to test them out and share with my lovely fellow fluffy loving readers my thoughts on them.  I was actually sent my gorgeous spring green one sized pocket diaper before Tates fell ill with c-diff so we have owned it for a long time now and have just recently had the pleasure of using it.  When I found out I would have to destroy our entire diaper stash to prevent future risks of reinfection I went crazy entering giveaways trying to win cloth diapers so we could be able to get back into cloth once Tates was clear and I was lucky enough to win a beautiful hot-chocolate colored Smarti Pants pocket diaper, what a blessing!
The first thing I noticed about the diaper was obviously the name, Hello Adorable!  I mean can you think of a cuter name because I sure can't!  The tag shows off the adorable logo which is placed on the outside back of the diaper for  everyone to see and not rub on babies skin.  I am a huge fan of tags and snaps not touching babies sensitive skin so this is a big plus in my book!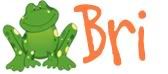 Posted by

Eco Baby Mama Drama
at 5:06 PM
89 comments


Welcome to 12 Days of Gifts Galore Giveaway Hop! With over $5,000 in prizes up for grabs this is a great way to get your holiday gift giving needs covered without making a dent in your wallet! Make sure you drop by each blog to see what wonderful prizes they have to offer and remember there are 3 GRAND prizes up for grabs! Every blog you enter on will count as an entry into the grand prize drawing so make sure you enter at every blog!
One lucky Eco Baby Mama Drama reader will win their very own Well Planned Day Planner just like the one I reviewed HERE. Please fill out the easy Rafflecopter form for your chance to win then hop on over to the other blogs to see what they have to win! If you would like to enter to win one of the 3 Grand Prizes please enter HERE and please say the Bri from Eco Baby Mama Drama sent you! Thanks so much and Good Luck!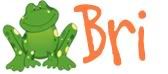 Posted by

Eco Baby Mama Drama
at 9:00 AM
82 comments