Rana is the owner of Dearest Diapers and her story about starting cloth diapering reminds me a lot of my own beginnings in cloth.  She too like myself has an older child that wasn't cloth diapered and didn't really know much about modern cloth diapers until her youngest was a few months old.  Just like Tates her little one has super sensitive skin (her little guy actually has eczema like my oldest T-Bone does).   Rana tried several different disposables brands which only irritated her son's condition further….then she discovered cloth diapers!  Rana immediately noticed an improvement in her son's skin and overall happiness in general (how sweet is that?!) and soon Dearest Diapers was born so she could share her knowledge with others.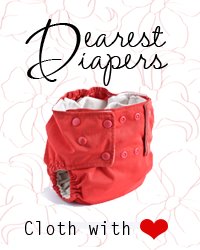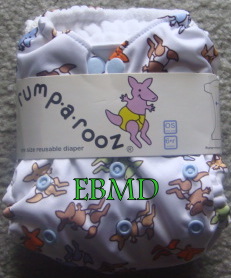 Rana generously sent me a one sized Rumparooz G2 pocket cloth diaper with microfiber inserts (hemp inserts are an optional upgrade for these diapers) in the most adorable Kangarooz print.  Adjustable with easy to use rise snaps settings and front snap closure (hook & loop closure is also available) this diapers color coordinated snaps are super cutely engraved and I just had to share!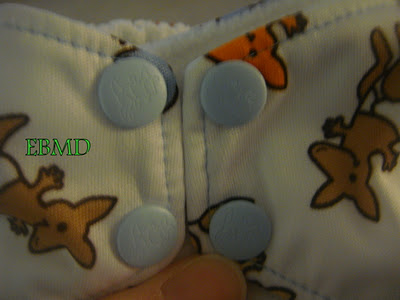 This one sized diaper has guidelines that state on it's smallest setting it should fit a 6 pound baby whereas most one sized diapers don't fit until 8 pounds.  The diaper appears to be slightly smaller than some other one sized diapers we own and I do think it would fit a newborn, obviously dependent on the size of your baby of course.  Both of my newborn babies were large (8 pounds 15 ounces and 7 pounds 15 ounces) and I didn't start cloth diapering until Tates was 5 months old so I haven't had the pleasure of cloth diapering a newborn yet.  The diaper is supposed to fit up to 35+ pounds and Tates weights about 29 pounds so I have no doubts it will fit him.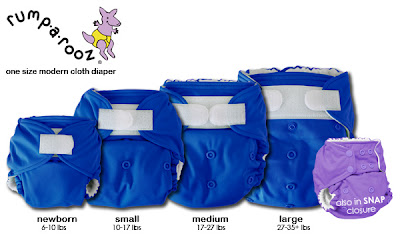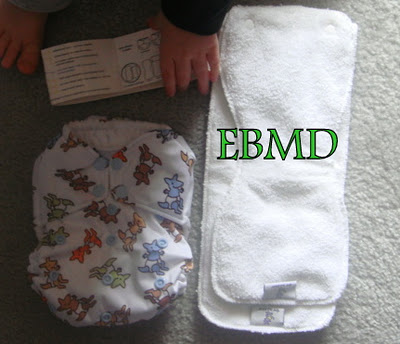 Something I really like about this diaper is the unique 6r soakers (inserts).  Each diaper comes with microfiber inserts (newborn and one sized) each offering 3 layers of absorbent material.  The 6 in the soaker name refers to the setting options offering you a truly customizable absorbency for each child.  I also really like that the newborn insert is contoured wich is great for smaller babies and also if you are using both inserts for a heavy wetter because there is a little give area to avoid bulk in between the babies legs to avoid bunching of the inserts.  The inserts have snaps to keep them in place whether they are snapped down or to snapped (attached) to each other.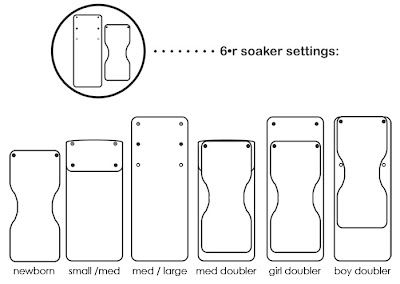 Another unique feature this diaper offers is the (patent pending) double inner gussets which are super strong as the have their own stretchy elastic to keep them in place hugging babies curves and holding in any messes however the gussets are very gentle, never leaving any marks.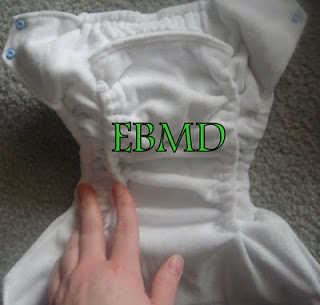 The large pocket opening is quite visible and is also easily stuffed (even with both inserts!).  The inside of the diaper is made of hypo-allergenic no-pill microchamois that is ultra soft, the inside seriously feels like is gets softer with every wash! I hang dry my pockets and the inside of this diaper is never crunchy from air drying.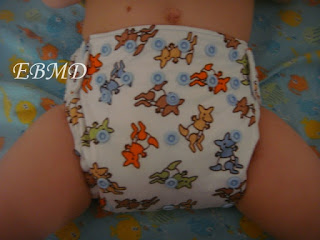 The diaper fits Tates great, the inner gussets along with the elastic on the back and legs cradles his delicate skin while holding strong when Tates dishes out a BIG mess never having any leaks.  His round belly and thighs fit comfortably in this diaper and he still has room to grow.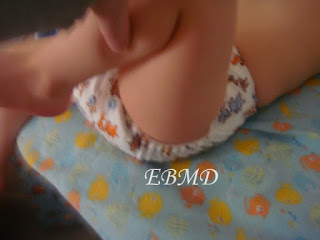 The diaper is very absorbent on our heavy wetter and is still very trim!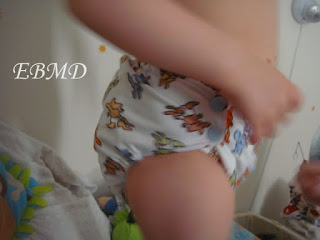 We simply adore this diaper and would love having an entire stash of them!
Buy It:

You can purchase Rumparooz products along with lots of other cloth diapers and diapering supplies, baby carriers and baby neccessities at Dearest Diapers online store.