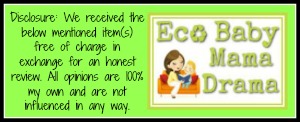 If you have kids, I'm sure you're always finding that they never know the time… They're late, and you're mad, and they're all "But I didn't know what time it was!" This may be true for husbands, as well. Being late for dinner, or a date is never good news for him, or you…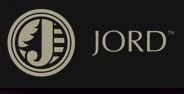 I was given the opportunity to review the Ely Series Wood Watch by Jord in the stunning black color. This watch, while a little pricey, is so worth the cost. It has a small face, and it's a great watch for everyday wear. The only numbers on the watch are the date, but if your child (or husband) can read a clock that isn't digital, they'll be able to figure it out! The face of the Ely Series Wood Watch is scratch proof for all of the rough and tumble work and plays that boys get into. My son was in an accident, and the watch came out remarkably well, so you know it can take a beating! It's also splash proof, but isn't intended to be submerged in water.
The entire Ely Series Wood Watch is made of natural wood. The bands, and even the movements can be made with different types of wood. They're made of wood from all over the world, including bamboo, maple, sandalwood, blackwood, cherry, and teak, to name a few. Each watch comes with a 12 month warranty, and a 15 day no questions asked return or exchange policy however I doubt anyone will want to let these beauties go once you try them on!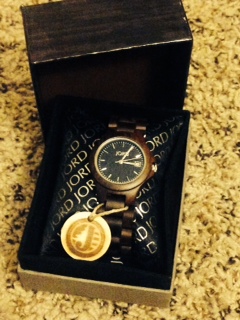 My son gets asked about this watch almost daily, and it's a really great looking timepiece. Each watch is truly a one of a kind piece of wearable art which isn't something you see much of at all let alone for men!
Who knew something so breathtaking would be a natural and timeless treasure? While these handsome watches can't make your kids or husband on time they will take the excuses away 😉 .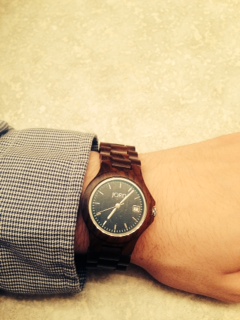 The generous folks at Jord are offering one lucky reader a gorgeous Ely Series Wood Watch in black like the one we were sent! Let me know which other Jord timepiece you love and enter below to win one for the man in your life!
Stay social by checking out JORD watches, visit them on Facebook and  if you have a JORD watch, tweet or instagram a snapshot with #jordwatch!