Almost 2 1/2 years ago when I first started cloth diapering I was like a sponge, trying to absorb all the information I possibly could. I stumbled across the Swaddlebees and Blueberry brand Facebook page and immediately fell in love with the fun prints and vibrant colors they offered. I'll be honest I swooned over them and stalked the page. When the owner was looking to interview moms I of course signed up (never thinking I would be called!) and was shocked when Margarita (founder of Swaddlebees/Blueberry) herself called me!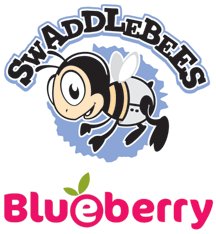 I was really impressed with Margarita's genuine interest in my questions, thoughts and experiences, especially considering I was a newbie and pretty clueless at the time. I have since stayed a true fan of the brand with it's family values and ethical practices. I am always anxiously awaiting new product/print releases and was even lucky enough to help with the naming of the Simplex/Basix line….shocked huh, I was pretty amazed at myself too! 😉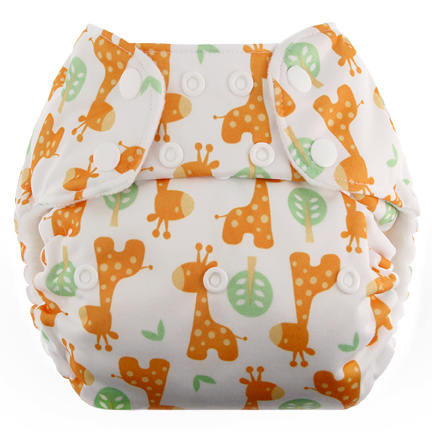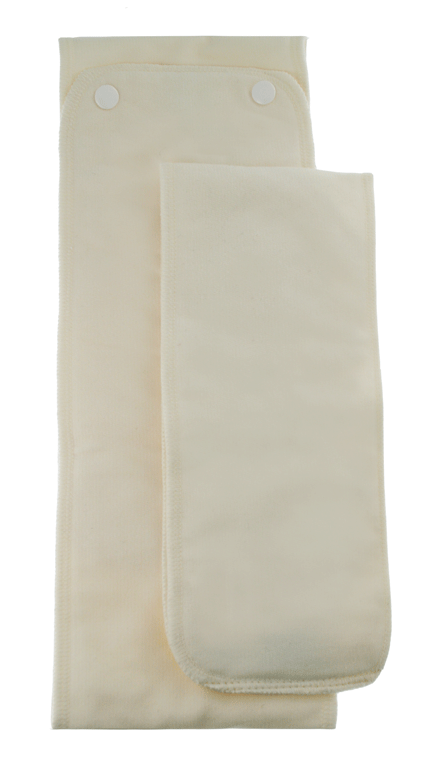 I was elated to have the opportunity to test out the 
Blueberry One Size Deluxe Pocket Diaper
 in giraffe print and chose the option to upgrade the regularly included Microterry inserts to the Bamboo inserts (upgrade is only valid in conjunction with the purchase of a diaper with microterry inserts).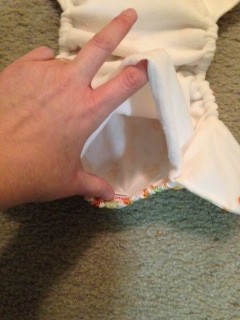 Available in both snap and hook/loop closure and offering an easy to use snap down rise the diaper is able to fit babies from approximately 8-35+ pounds. The closure configuration (on both snaps and hook/loop) offers a wide and nicely rounded wing which prevents and possibility of drooping as well as offers a perfectly spaced flat panel on babies tummy. The rounded wings also flow with babies natural shape as to stay in place whether baby is rolie polie-ing around or running like a banchee.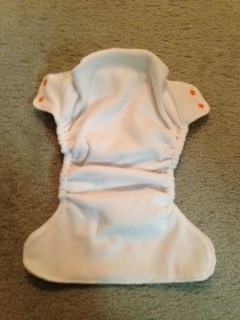 The inner layer of high quality microfleece keeps baby dry and comfortable and the outer layer of laminated polyester knit protects clothes from any wetness while offering some of the most adorable prints (and fun solids too) on the cloth diaper market. The hidden snaps are a favorite feature of mine, no worries about irritating babies skin. 😉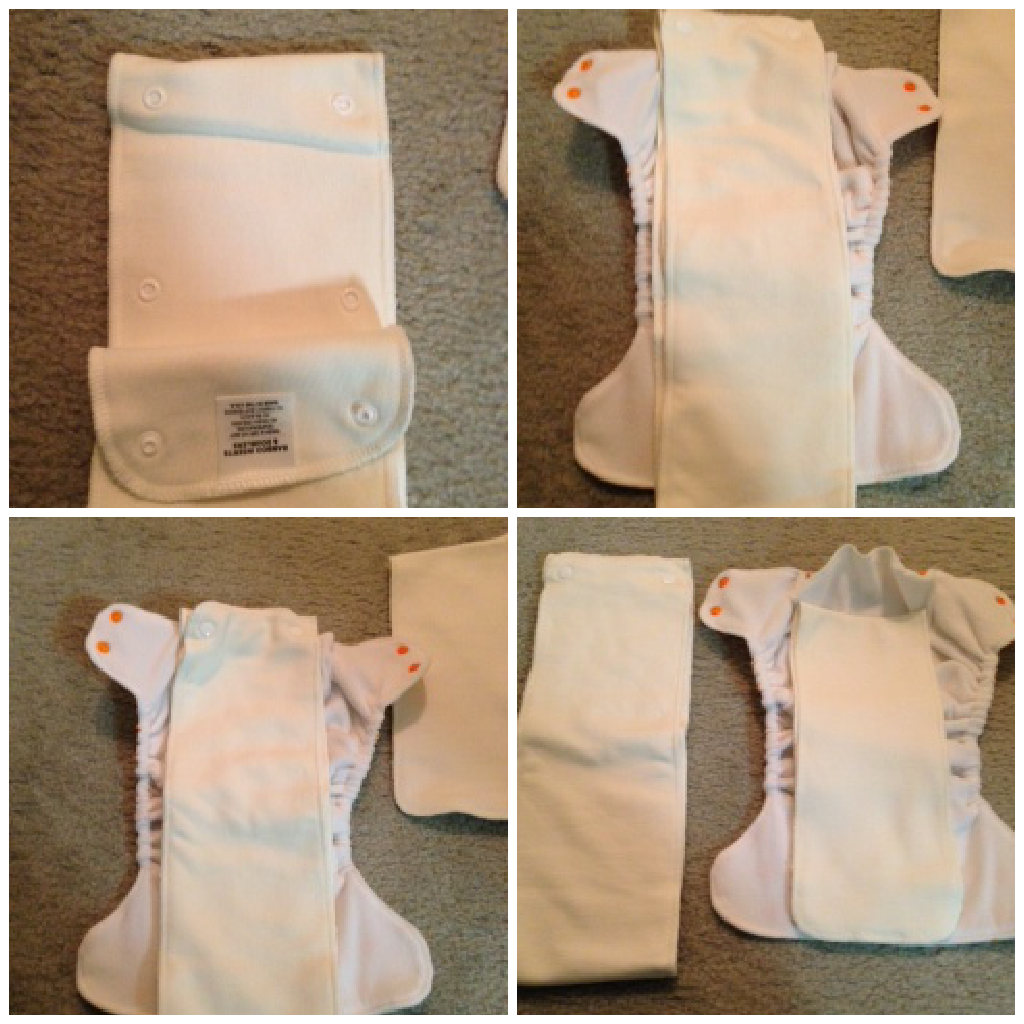 Each diaper comes with a set of 2 inserts, the bamboo set consists of organic cotton/bamboo blend. The small insert has 4 layers and is perfectly sized for when your baby is on the small setting or great for a doubler with a larger baby (or heavy wetting toddler!). The larger insert has an adjustable snap sizing option to keep the trifolded 6 layers set at either medium or large and keeps the insert(s) in place so no bunching. 😉 The inserts really fit perfectly in the pocket and with the wide back opening the diaper is very easy to stuff.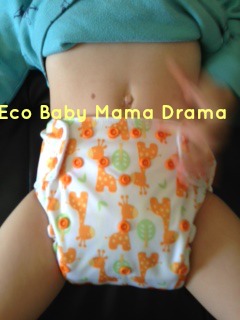 The back and leg elastics are encased keeping them in place to make sure any messes are kept inside the diaper meaning less dirty clothes laundry, yay! Tates only uses 1 insert typically (I forget to stuff both lol) but has never had a leak and honestly I grab for our Swaddlebees/Blueberry diapers most. The wider cut crotch area has always been perfect for my big baby boy and no matter what rise setting he has never had any marks left on his skin from tightness.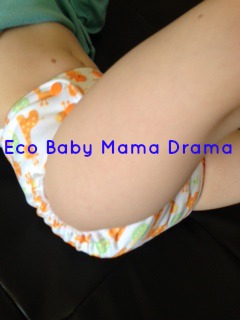 With the inserts unsnapped/unfolded they wash and dry quickly and the pocket easily suns (if needed) and remains super soft without use of a dryer (we hang dry) and isn't pilly at all. Pictured with both inserts you can see this diaper is very trim.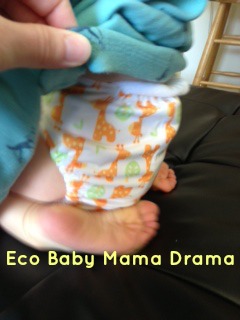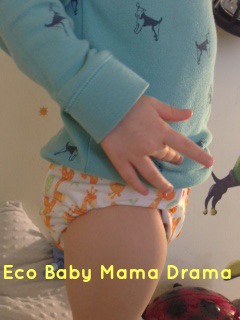 Tates loves the prints as much as I do and honestly was pretty upset with me at nap time when his 'Melman' diaper wasn't clean….we MUST get more! My dilemma is going to be choosing which ones, they are all so cute! Which is your favorite print or color?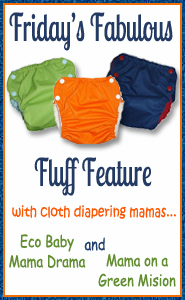 Make sure you drop by and see what is fluffin' up at Mama on a Green Mission for Friday's Fabulous Fluff Feature and also check out my review of the Blueberry One Size Bamboo Fitted cloth diaper.
Buy It:Â You can purchase this amazing and incredibly adorable pocket cloth diapers and the bamboo inserts from the Swaddlebees and Blueberry website, make sure you check out the clearance section for some great deals!
Win It: One lucky reader is going to win a Blueberry One Size Deluxe Pocket Diaper, enter below and good luck!
~WINNER~ Beth J