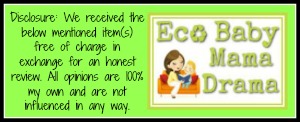 So it is no secret I am a cloth diaper user lover, and when given the opportunity to try a new one I still get as excited as a kid in a candy store! When Melissa the owner of Bubbalooch cloth diaper store offered me the chance to try the premium Swaddlebees Econappi pocket diaper I really couldn't wait!

Named after the endearing term her mother used to call her, the Bubbalooch store offers each customer personalized customer service and treats you like you are family. Offering hand selected brands in several fun colors and prints, this mama could surely get in some shopping trouble!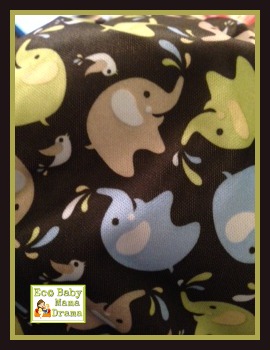 I have to say I truly love the elephant print one sized Swaddlebees Econappi pocket diaper we received, not only is it a super cute print but it also offers several of my favorite diaper features.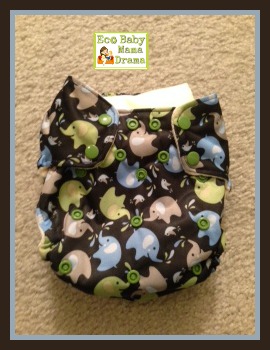 The easy to use snap down rise offers three sizes to grow with your baby and the two rows of durable snap closure offer a great fit across babies belly with no worries of wing droop. The diapers are designed to fit children form 10-35 pounds.

The Econappi pocket consists of an outer layer of laminated polyester and an inner layer of ultra soft organic cotton velour, offering baby a nice stay dry feeling. The back pocket opening is generously sized for stuffing and offers a nice little overflow to ensure the inserts stay in place.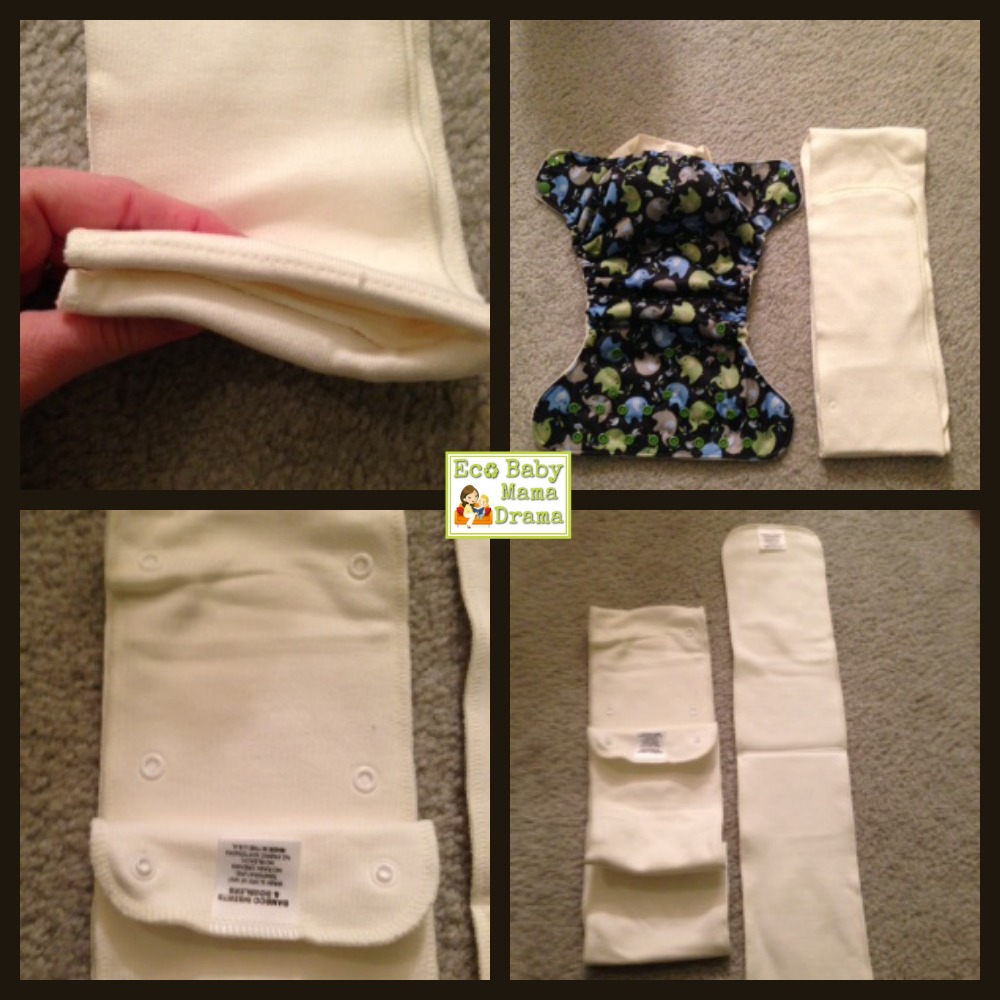 Each Econappi diaper comes with 2 inserts made with a blend of organic cotton and bamboo, I simply love the super absorbent natural fibers in these diapers! The smaller 4-layer insert is for use when your baby is at the smallest size setting, and can also be used as a doubler on larger or heavy wetting children. The longer 6-layer insert is adjustable in length and stays the size you desire with a secure snap closure that offers a quick and efficient laundering process when fully unsnapped.

Tates tips the scales at over 33 pounds and this diaper fits him beautifully. He still has plenty of room to grow and the gentle leg elastics offer a gentle yet strong bond around his toddler sized thighs and can hold in a rather large mess. Even stuffed with both inserts the fit is very trim.

I simply adore this diaper and grab for it whenever it is clean and plan on adding more to our stash for sure ;). I think anyone who loves these as much as I do should definitely check out the Bubbalooch website and be sure subscribe to email updates to be the first to know about all upcoming promotions! Make sure you keep an eye out for the upcoming anniversary sale which will have some amazing deals ;)!