I don't know about y'all but the weather has been HOT where I am and that means less outside time to avoid exhaustion. Less outside time does mean less walking with the family so I have to step up my inside workout game.

I've made sure to go up and down the stairs a few extra times and do some extra crunches to *try* to get my belly a bit trimmer and my routine of eating the Nutrisystem foods is pretty much habit now. I will say the smells of cookout season and family birthday parties have tempted me lately ;).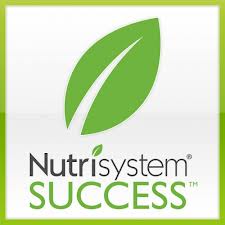 So what is my success to share this week? Weigh in was a happy number, down 2.9 pounds! That brings my total weight loss to 9.6 pounds! I really do wish I had quadrupled that number BUT I am still positively thinking eventually I will make my goals!
You can follow my progress each week during Trim Down Thursdays, let's talk TRIM! Make sure you check out my last weekly update too! What are you doing to trim down and be healthier? I'd love to follow your progress, make sure to leave me a comment and I can visit your healthy living post!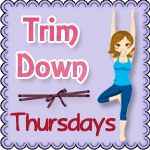 Want to lose weight and get healthy on Nutrisystem? Join today by calling 1-888-853-4689 or by visiting Nutrisystem for more info!