Getting settled into our new home with a few setbacks including a busted hot water heater that lead to 3 rooms and a hallway with water damage (Eeekk!). I am really enjoying the new space and having so much of it! I've set up a dedicated area to house my workout tools (yoga mat, workout DVD's, weights) and am happy to be able to visit it daily.

I was really hopeful when heading to the scale today for my weekly weigh in and with the help of the really flavorful Nutrisystem foods and my at home working out I am really excited to report a loss this week of 2.3 pounds! That brings my total weight loss to 6.7 pounds! I am so grateful to have had the opportunity to partner with Nutrisystem and have their support!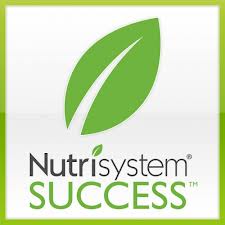 It's really almost shocking to think the Nutrisystem food is 'diet'. It is so flavorful and delicious, seriously! And there are so many options too, and both freezer and pantry (don't require freezer or refrigeration) items making it easy to eat your Nutrisystem plan no matter where you are! I love it!
You can follow my progress each week during Trim Down Thursdays, let's talk TRIM! Make sure you check out my last weekly update too! What are you doing to trim down and be healthier? I'd love to follow your progress, make sure to leave me a comment and I can visit your healthy living post!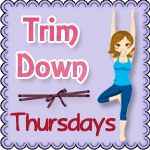 Want to lose weight and get healthy on Nutrisystem? Join today by calling 1-888-853-4689 or by visiting Nutrisystem for more info!