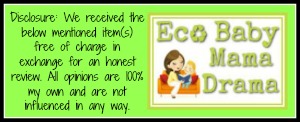 Natura Veda is an all natural skin care line created by Moringa Source, the most nutrient-dense plant yet discovered. Offering a complete and diverse array of vitamins, nutrients, antioxidants, anti-inflammatories, and nutraceuticals to help you look and feel your best, naturally. What goes on your body is just as important as what goes in your body and with this all natural skin care regimen you will feel and look great!


I'll admit as a busy mom I don't always get to care for my skin like I would like however having the right tools on hand can make the few minutes I do have heavenly. When Tates sees me washing my face or applying my moisturizer it is comforting to know that I can let him use a dab of my Natura Veda. Moringa products, including Natura Veda, are made with all-natural ingredients; with no artificial fillers or dyes, and are not tested on animals.  They are safe for the entire family, from children to adults, including women who are pregnant.

The Natura Veda complete all natural skin care kit consists of five comprehensive day & night skin care products including:

Gentle Foaming Facial Cleanser, cleans, refreshes and rebalances skin, while supporting the skin's organic repair process.

Trace Mineral Hydrating Mist and Toner, firms and treats skin with 72 essential plant minerals and nutrients that lock in moisture and prime the skin.

Age Defiance Moisturizer for Daily Use, restores the skin's moisture balance as it firms, hydrates and revitalizes.

Age Defense Eye Serum for Night-Time Use, strengthens and stimulates skin's natural collagen production with retinol, making it the most powerful non-prescription anti-aging formula available to increase cell renewal.

Age Defiance Revitalizing Cream for Night-Time Use, diminishes the appearance of fine lines and wrinkles, promotes skin firmness and elasticity, and protects skin with potent levels of retinol and antioxidants.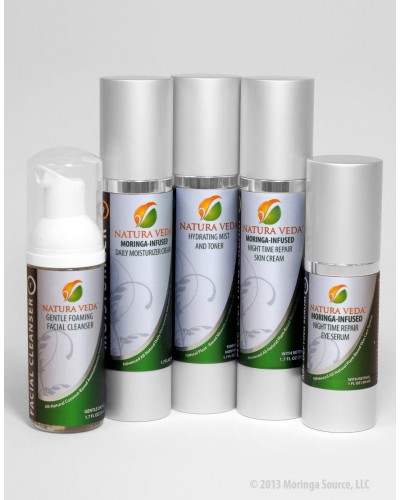 All-natural Natura Veda products contain no silicone, formaldehyde or synthetic fragrances. Natura Veda is free of sulfates, parabens, petrochemicals, phthalates, ethanolamine, phenoxyethanol, mineral oil or propylene glycol. With no yucky chemicals or additives Natura Veda offers your skin the all natural goodness it needs to look wonderful and you to have piece of mind about what is being absorbed into your body.
I really love the naturally clean feeling I have all day when I use Natura Veda. The light and fresh scent makes me feel awake and rejuvenated even after a sleepless night of taking care of sick little ones ;). My skin is very dry used to be very dry and itchy feeling however now after regular use my skin not only feels hydrated but looks more even and balanced, I wouldn't trade my Natura Veda for anything!
You can purchase your own set of all natural Natua Veda skin care from the Moringa Source website now and get free shipping! Moringa Source is generously offering one reader a full set of this wonderful skin care! Enter Below and Good Luck!