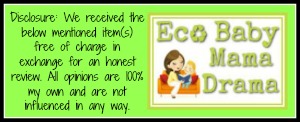 I, like most people, held on to the summer months as long as possible. Dealing with the cold reality (pun intended) that these months have come to an end this year is always a bit of a drag. On some of the coldest days, I find myself reminiscing on the season, and all that comes with it.
The days at the pool.
The freedom of school being out.
The smell of sunscreen in the air!
Surprisingly, the last one is the one I seem to miss the most.
As a two-time cancer survivor, I fully understand the importance of lathering on sunscreen daily, to protect your skin from the harsh sunrays. The problem is, for many, that routine is reserved for the summer months alone. Many people don't realize that protecting your skin from the sun is just as important in the winter, as it is in the summer!
That's why I am sure to protect my entire family all year round!With a family full of sensitive skin people, however we have to be extremely careful what we use. Block Island Organics has proven to be a line that my entire family can use, worry free. They even have a baby formula that is zinc only!
Not only is Block Island Organics family friendly, it's also non greasy, and rubs in super easy! Their sunburn relief is amazing on both sunburns, and little boo boos as well. Their mantra is "Play Smart, Play Safe", and their line of non-toxic sun care products make it very easy to do just that.Let's be honest, choosing a sunscreen can be very confusing. Not only do you have to worry about things like SPF; you also have to worry about the possible effects of the toxic ingredients that fill so many of the popular sun care lines on the market.
With Block Island Organics, however, you can put your worries to rest! One of their goals is to help consumers stay informed and up to date with current sun science, and their social media sites are always full of helpful tips, tricks and information regarding skin care!If you are looking for a healthy and non-toxic way to protect your family's skin, Block Island Organics has you covered… literally! It's no wonder they were voted 2014 Top Pick for the EWG Best Sunscreens!
Give the gift of health this holiday season! Save 30% and get free shipping on orders over $50, no promo code needed!
Do you continue healthy skin care past the summer months?