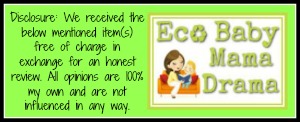 Transporting food for little ones, or even liquids for you or your significant other without spilling any of the above can be a chore. Finding a great product that doesn't leak, or that your child can't dump all over your clean car is important to your sanity (or maybe that's just me?).
I was delighted when given the opportunity to review a few products by Thermos. First up is the Tripoli Foogo Vacuum Insulated Food Jar and the Tripoli Foogo Vacuum Insulated Straw Bottle. Both products are great for hot or cold foods or drinks that you may want to take with you to the babysitter, or on road trips without making the foods turn into mush from being the wrong temperature, or their drinks from getting too warm or cold. The containers are BPA-Free, and have a stainless steel interior and exterior to keep your child's snacks and drinks fresh.

The lid is ergonomically designed with a rubber grip for easy opening (great for little ones gaining their independence) and offers a large opening so you can easily access foods. They won't sweat from being too cold, and isn't hot to the touch when there are hot foods or drinks inside (perfectly safe for little hands!). I love these products because the food and drink doesn't get all over the place when Tates is eating or drinking them in the car. The fun and unique designs make it easy to always recognize which are his.

The next product is the Vacuum Insulated Handle Travel Mug. This item is my husband's and he loves it! This mug is great for him because, whether he's taking juice or coffee with him to work, it's always just the right temperature until he's finished. The lid is one handed push-button which is pretty cool, and is completely BPA-Free. There's also a built in tea hook in case your drink of choice is tea. No more losing the tea bag into the cup, and finding something to fish it back out! This mug is very professional looking, and it doesn't leak, which is a must considering my husband uses it on his way to work in his car! It also fits in every cup holder we've tried, which is awesome. You can purchase the Vacuum Insulated Mug in White, Teal, Black, or Plum.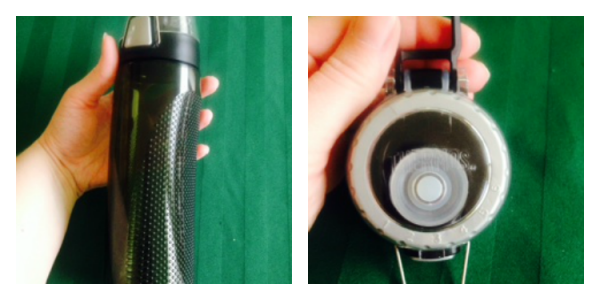 The last product is the Hydration Bottle with Rotating Meter. This is my bottle, and I use it to keep track of how much water I drink each day with the rotating meter that is built into the lid. This bottle is also BPA-Free, and has a great flip up carrying loop. Being able to keep track of my water intake right on the bottle is really helpful and actually keeps me motivated to meet my goals. I don't have to measure, or write it down, I just move the meter every time I finish. I love that the bottle doesn't sweat, and the lid stays open and doesn't close on my nose lol! The lid also locks so there's no spillage! You can purchase the Hydration Bottle in Smoke, Olive Green, Teal, Magenta, or Deep Purple. I am really excited to add all the colors to my collection!
Each of these products are dishwasher safe and has easy to assemble parts, so clean up is a snap! Which Thermos products are your favorite for your family?