After taking the plunge into the cloth diapering world when her middle son was 2 years old Kristie not only ended up never going back to disposable diaper but also ended up opening her own cloth diaper store! Max & Jack's Room is exclusively a cloth diaper store that offers some wonderful brands and several types of cloth diapers no matter what your favorites are Kristie probably has it!  Don't see what you are looking for?  Contact her about it and she can see what she can do….awesome customer service!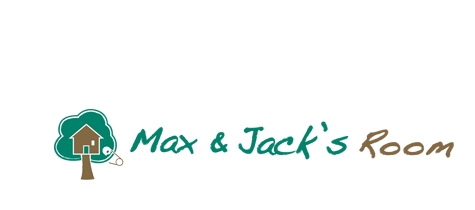 I have shared before how much I love natural fiber cloth diapers so when Kristie gave me the opportunity to try out the Peachy Green Sprout Up one size All In Two I jumped at the chance!  Plus she was able to send me the most adorable Bity Bots print (squeal!).  Right off the bat there are so many things I love about this diaper, I just knew it would be one of my favorites in my stash!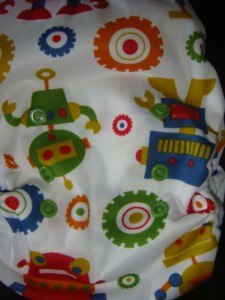 Let me start with the one sized feature, a definite favorite of mine since you can simply snap down the rise making it usable for your baby throughout your cloth diapering days.  There is 3 rows of rise snaps for a total of 4 sizes. The snap in soaker is one sized also and really does adjust to fit perfectly into the different size settings of the diaper.  I really was amazed at how nicely the soaker setting sized up with the different rise settings on the diaper.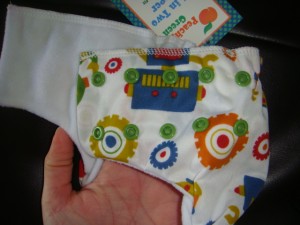 The diaper only comes in snap closure (my favorite!) and it is side snapping which makes for a nice smooth and flat baby belly.  If you have a baby that has larger thighs or larger belly it is easy to have a tighter closure on whichever area you need too.  There is 5 rows of waist snaps on each side of the diaper and the snaps are placed close enough together that baby is very comfortable without having gaps.
The inside of the 'shell' of the AI2 is microfleece lined which is ultra soft and dries quickly (even without the use of a dryer making it even more eco-friendly) and designed to be reused although Tates seems to soak it pretty much every time he has it on making it more of a one time use shell for us.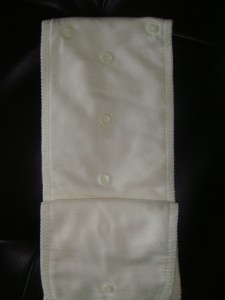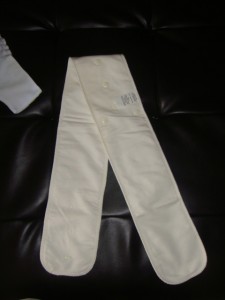 A little more about the soaker, it is made of six layers of Oeko Tex Standard 100 bamboo and organic cotton fleece making it super absorbent.  As I mentioned before it snaps into different sizes for whatever stage your baby is needing according to the rise setting he/she is on at the time.  The soaker also comes completely unsnapped for super fast drying, and although it doesn't have a stay dry feeling against babies skin it allows a wet feeling for baby making it a great diaper for later potty learning.
I should also mention the way this particular AI2 system is sold separately meaning each shell is sold individually and the soakers are sold in 2 packs.  The system is a bit pricey (shells are $19.95 and soaker 2 packs are $18.95) however I will say I think they are worth every penny, I really love these diapers!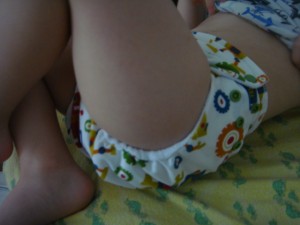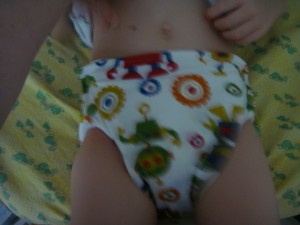 Last thing to share about this diaper is fit, not only does it have gentle elastic on the back and legs that really hug baby fabulously and hold in the messiest of messes but this diaper is also SUPER trim.  Like disposable diaper trim, truly amazing cloth diaper!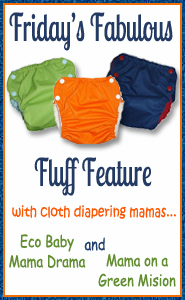 Max & Jack's Room is this weeks Friday's Fabulous Fluff Feature!  Make sure you go see what April from Mama on a Green Mission thought about the Peachy Green All-In-One sized version of this cloth diaper and see the differences!
Buy it: Today is the last day of a wonderful sale over at Max & Jack's Room so hurry over and take advantage of the free shipping over $15 as well as some order freebies!
Win it: One lucky reader is going to win a $20 gift card to spend at Max & Jack's Room!  What will you purchase if you win? ~WINNER~ Julie Ghrist