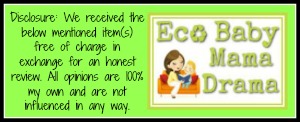 I'm always excited to check out a new cloth diaper maker and when working with a WAHM it's especially exciting for me. My experience with Laura from Chubby Elephant cloth diapers has been an absolute pleasure on so many levels.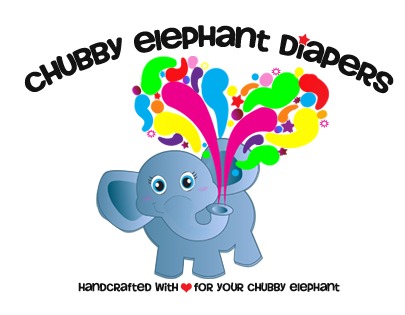 Handcrafted with love for your Chubby Elephant is so true, when I told Laura baby Tates loves giraffes she went on a hunt and found several adorable prints for me to choose from so we would undoubtably love our custom creation. When our large sized AI2 arrived I couldn't wait to get is on Tates!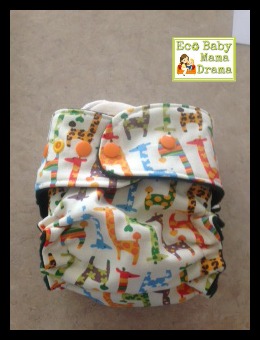 Designed to fit babies from 17 - 35 lbs, Laura offers the option to add a fold down or snap down rise for smaller babies so you can get an even wider range of fit for your Chubby Elephant diapers.
The outer shell is made of cotton woven with a hidden layer of PUL (making it not require a separate cover) and the inner lining is a richly colored and ultra soft forest green fleece.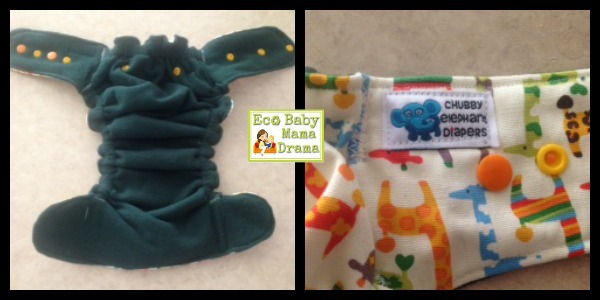 I love that the  Chubby Elephant tag is on the outside so there is no irritation against babies skin and the fun colored snap closure offers a great fit with several snaps on each wing including crossover snaps for smaller waist babies.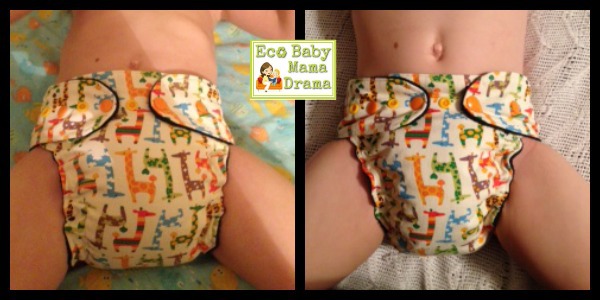 I wanted to share the two images above because although they are both Tates (taken within a couple weeks of each other) you can see he looks a bit chunkier in one verses the other however the closure is on the same snap size. I really think this diaper would fit thinner children as well as chubby elephants for sure ;).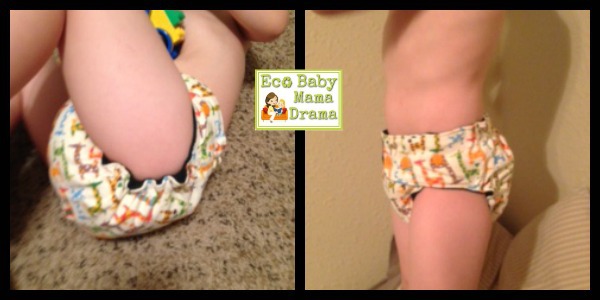 The super stretchy leg and wide back elastic are one of my favorite features. With Tates being such a big boy (weighing in at over 32 pounds now) he tends to really stretch the limits of cloth diapers however this diaper is truly a dream fit on him. He never has red marks anywhere and the diaper stays in place, absolutely no drooping, sagging or gaps anywhere, ever! The fit is pretty trim too :).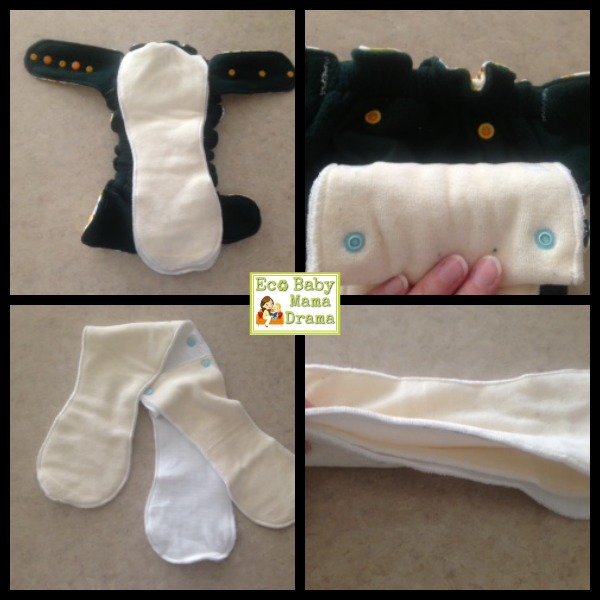 The super absorbent soaker is made petal-style with a snap-in doubler for a total of 3 layers of cotton velour and 6 layers of organic bamboo fleece. I LOVE how squishy soft the natural fibers are, it really gets softer and more absorbent with every use. Tates is a really active toddler and has put this diaper to the test and it passes with flying colors! We NEED more Chubby Elephant in our stash for sure!
What do you love about Chubby Elephant cloth diapers? Which fabric would you choose if you could create your own custom diaper?
BUY IT: Make sure to check out the in-stock and custom diapers from Chubby Elephant, TODAY ONLY (8/30) you can get FREE SHIPPING with PROMO CODE: SHIPUSA. Make sure you checkout Chubby Elephant on Facebook for future promotions and current co-op opportunities!
WIN IT: One lucky reader is going to win a $25 Gift Card to Chubby Elephant – use it to order your own custom creation! Enter below for your chance to win!

Make sure you head over and check out the review of Chubby Elephant over at A Year With Mom & Dad for another giveaway and more chances to win!! ~WINNER~ Bri S.