Designed and sold by a Florida mama with a desire to provide a high quality, safe, eco-friendly diaper at an affordable price Lalabye Baby  are not only a pocket diaper but also have the option to be an AI2. Who doesn't love a cloth diaper with options?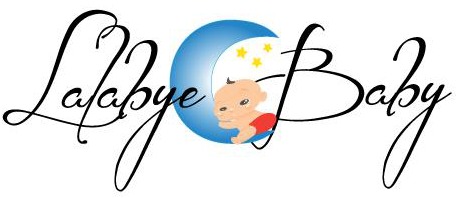 With an easy to use 3 row snap down rise system this diaper is designed to fit newborns through potty training. The crossover snaps along with the hip snaps make this a great fit for tiny to toddler with no wing droop.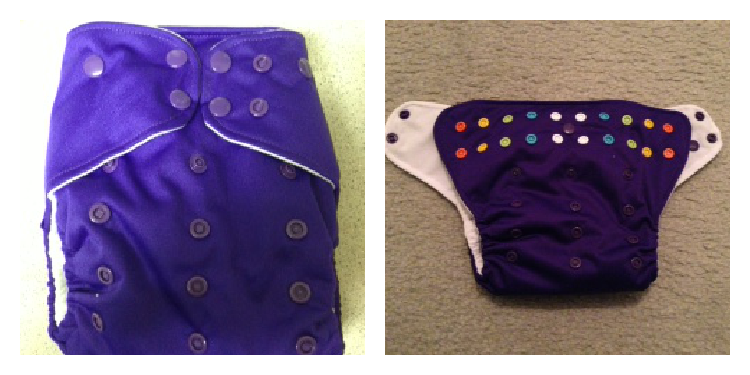 I really like the double row of snap closure which keeps the wings nice and flat too. The belly snaps aren't just rainbow colored for style either, they are great for helping caregivers with the right fit….simply let them know what color snaps you are currently using (blue, green, yellow).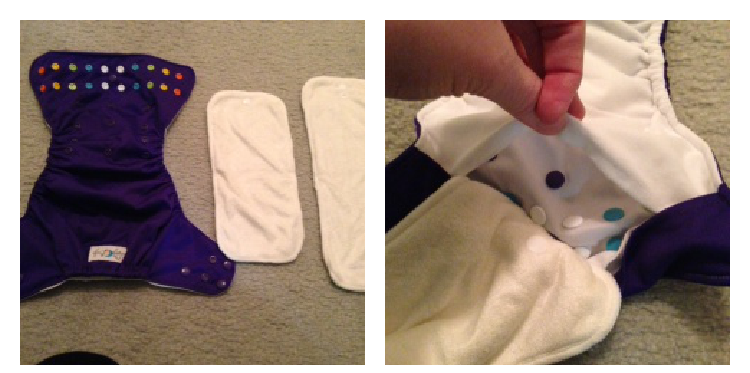 Each diaper comes with a newborn and regular sized bamboo inserts. Made with four layers of dense, quick absorbing soft terry like bamboo they snap together for easily being used for heavy wetters or night/nap time use. You can also snap the insert to the diaper shell (pocket) so your inserts stay in place and there is no bunching.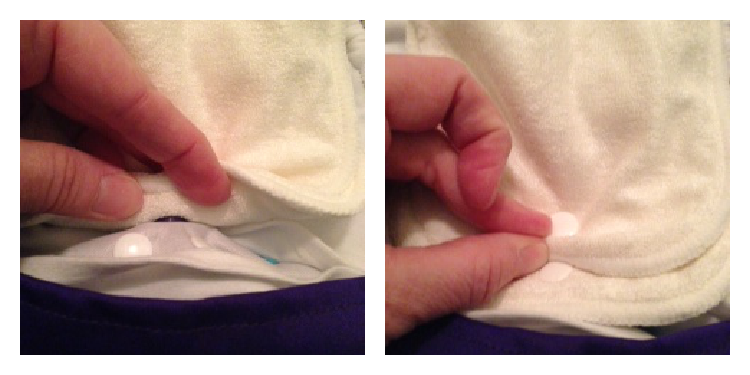 With the suede cloth inner lining you can tuck inserts inside the pocket (both front and back openings!) and offer baby a nice dry feeling and with the hidden snaps delicate skin is always comfy. Have a little one you want to encourage to use the potty? No problem! Snap the inserts in place but don't tuck them in the pocket, lay them on top of the inner lining and when wet baby will feel the dampness and know they are wet.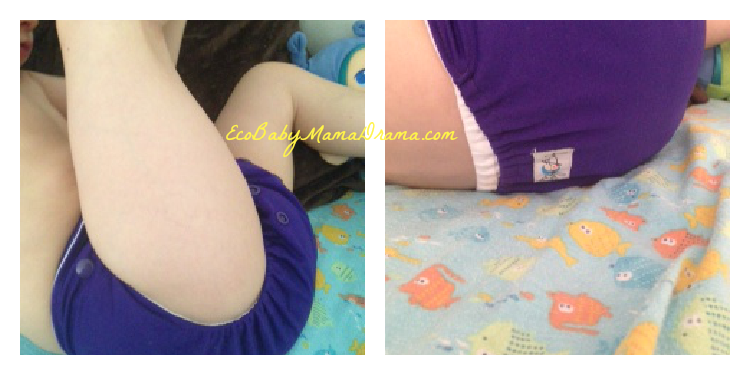 Leg and back elastics offer just the right amount of stretch to keep messes in without leaving marks on even thick thighs. The back elastics are covered with the inner lining laying perfectly so babies delicate skin isn't irritated, love that so much! With the thin yet absorbent inserts this diaper is a very trim fit and we use both inserts at all times.

Tates napped in his All Around the Mulberry Bush Lalabye yesterday and I have to share that he is a cranker pants when he wakes up so a diaper change isn't happy time and gets delayed for a bit after he wakes…..I'm happy to report he was dry through his longer than usual nap and up until diaper change time! 🙂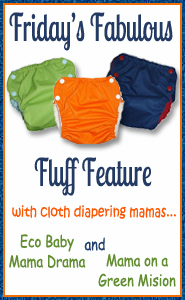 Make sure you check out Mama on a Green Mission to see how she feels about Lalabye Baby! Which feature is your favorite?
Buy It: You can purchase your own Lalabye Baby diaper stash right now for the low introductory price of $14.95. March 1st price in crease to $16.95 so get them while you can take advantage of the lower pricing!
Win: One lucky reader is going to win a $25 Lalabye Baby gift certificate! Winner must purchase at least 1 cloth diaper in their order but can also purchase accessories.
~WINNER~ Amanda S