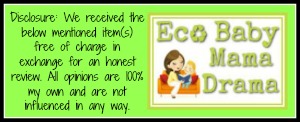 As a busy mom that is on the go quite a bit I've recently realized I'm also an over packer. I switch bags quite often honestly because I can't get everything I need to fit perfectly, until now. I was given the opportunity to review a bag from Ju-Ju-Be and was elated. My Royal Envy B.F.F. bag is honestly, my new BFF!  It's a stylish and highly functional way for me to carry all my things as well as my kids things while being extremely organized at the same time.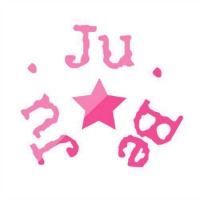 I could really go on forever about my new B.F.F. and how fabulous it is, I'm going to try to summarize everything I love about it for you so you can see why it is the best!
1.) Style – With lots of bags you either get style OR functionality…not with Ju-Ju-Be, you get the best of both world! Not only have I fallen in love with this bag but so have friends, family members and complete strangers! I've been approached and asked about it while out and about several times. The stunning Royal Envy print I chose is gender neutral and classy and I will definitely use it for years after my littles are out of diapers. Ju-Ju-Be has a wide array of stylish prints (and solids) to choose from so your personality can be expressed through your bag. Plus they release new prints each season, I can already guarantee I will be getting more! OK honestly, I've already purchased more since receiving my B.F.F.!

2.) Carrying Options – I've admitted to being an over packer which means I always have lots of stuff with me, sometimes it's a huge stack of diapers and other times it's a pile of pool stuff. With the 3 (YES 3!) different carrying options for my B.F.F. I'm always comfortable when lugging everything with me. You can use the short grab handle (hubs does this a lot), use the padded messenger strap (over the shoulder or cross body) or my favorite option is using the backpack straps (which are ergonomically correct!). Wether I'm using both straps or just one my hands are free for other things. The Ju-Ju-Be B.F.F. bag's messenger and backpack straps are both removable so you can choose to have all 3 at your fingertips at all times if you like or remove one if you don't use it.

3.) Organization – The organizational options are seriously brilliant in the B.F.F., there are so many pockets in this bag.  The front pocket (called the mommy pocket) has a soft pouch for your sunglasses, spot for your cell phone, a bungy style clip for your keys, a deep zippered pocket, and two open pockets.  There's a small zippered section above the outside mommy pocket that is large enough to hold stroller clips (sold separately) and more, whatever you might want for quick access. The main large section of the bag has even more pockets (both open and zippered) plus a fun spot for pictures! There are two insulated pockets on the sides, perfect for keeping your kids and your drinks cold or hot. Even when the inside pockets are packed and large bottles are in the sides there is still a huge area for clothing, diapers or whatever you want to pack up. The back pocket contains a coordinating memory foam changing pad that is generously sized and handy.

4.) Light Colored Interior – Ever been out and about and searching your bag for something that seems to have disappeared into the Abyss? Even in broad daylight I can't seem to navigate my bags sometimes. Ju-Ju-Be has solved this problem for every woman! Each bag has a coordinating light-colored interior so it's easy to find everything fast. No more blind feeling around for what you need ;). Plus the bags are all made with AgION Antimicrobial Linings … kills germs, mold, mildew, fungus, bacteria, and other bad stuff. A moms dream!!

5.) Machine Washable – AMEN, every mom (and probably lady in general) has had something spill in their bag before. Bottles, lip gloss, pen explosion or even a diaper leak (Eek!), or worse you set your bag on the nasty floor somewhere? Bags get dirty and nasty, with Ju-Ju-Be your bag can be looking great in no time, toss it in your home washing machine whenever you need. Each bag has Teflon fabrication (treatment) on the outside to keep it looking it's best for a long time, it's perfect because stains tend to not stick!
Now you know why I love my new B.F.F. and I'm sure you want your own too right? It's definitely the diaper bag I reach for first and have used it even when I didn't have my kids with me! Ju-Ju-Be bags really are smart bags for smart people, they are a great way to stay organized and still look fashionable while running around town!
You can buy your own B.F.F. as well as check out their other fun styles on the Ju-Ju-Be website. Make sure you follow them via Facebook, Twitter, and Instagram for the latest news and promotions!
Which style Ju-Ju-Be bag do you love most? What are your favorite features of the bags? What is your favorite Ju-Ju-Be print?