With the newly released wool care products from GroVia, this is a perfect time to try the Kiwi Pie One Size Fitted cloth diaper if you haven't yet! Although I have wanted to try them for quite awhile, I haven't had the chance to….until now! 😉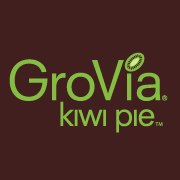 One of the things I have come to really love about the GroVia brand inclusive of Kiwi Pie products is that they are USA made all natural fiber products. The one sized fitted diaper line has newly released prints with a great design for a trim fit, customizable absorption and efficient laundering.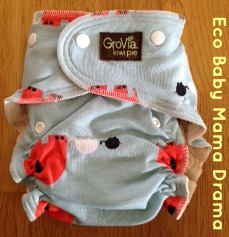 We received the super cute Ziggy print to try on Tates and in person the diaper is even cuter than in pictures. The outside print is 100% cotton and the inner body consists of 50% Micromodal/50% pima cotton. Never heard of Micromodal, me either until now so I was excited to learn that it comes from trees and is 50% more absorbent than cotton which is great for my little super soaker.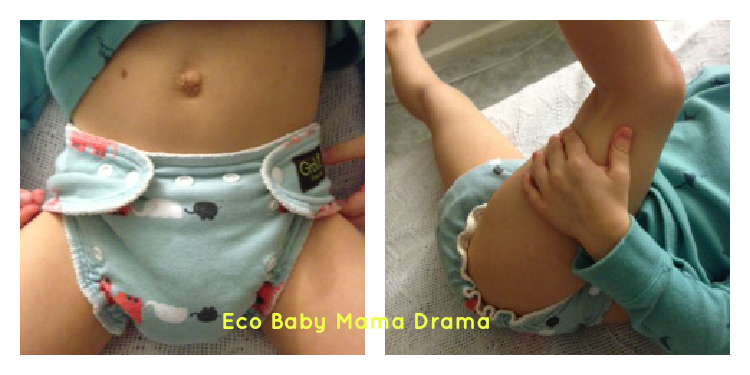 The diaper really gets softer with each wash so after about a half dozen prep washes (you only need 3 prep washes according to GroVia's website) the diaper was squishy and super thirsty. I first tested it on Tates during nap time and we had no leaks.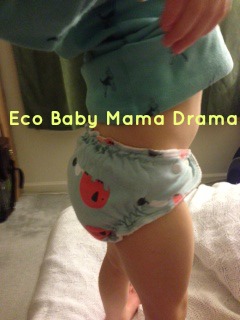 The diaper is very trim and fit well under several covers (pul, wool and fleece) we tried it with. The two included soakers each have 4 absorbent layers and snap together for 8 combined layers for customizing for your babies needs. For added cuteness the soakers each have the cute outer cotton layer print too.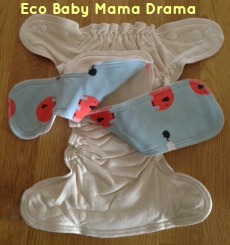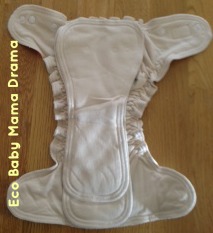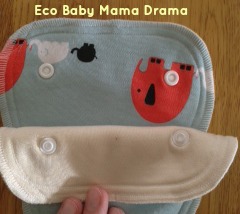 The contoured inserts fit perfectly in the diaper and the gentle leg and back elastics offer a nice seal on baby to contain messes. Tates has chunky thighs however his baby doll's legs are very small and the diaper seemed to fit both of them very well. The diaper is super stretchy making me feel like it is comfortable for Tates to move with ease.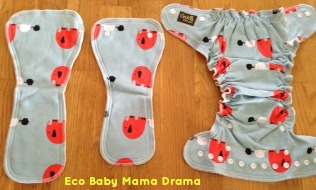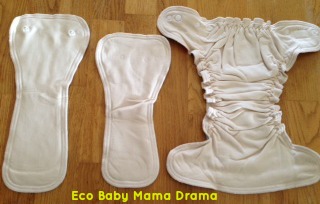 Available in snap closure with crossover snaps as well as a two level snap down rise, I am really anxious to try this on our next little one when Tates is done with it! I love the way the diaper comes apart completely making it easy to wash and dry quickly too.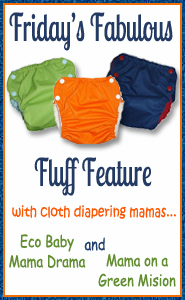 Make sure you check out what is happening at Mama on a Green Mission for Friday's Fabulous Fluff Feature!
Buy It: You can purchase GroVia's Kiwi Pie One Size Fitted cloth diapers in the super fun new prints directly form their site, which print is your favorite?
Win It: One lucky reader is going to get their own GroVia Kiwi Pie One Size Fitted cloth diaper! Thanks GroVia!
~WINNER~ Kristen H