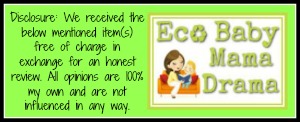 When I started my cloth journey over three years ago I quickly learned that nighttime cloth diapering is it's own challenge within the world of cloth diapering. Whether you have a heavy wetting child or not nighttime cloth diapering can be an ongoing trial and error unless you give my foolproof solution a try ;). GroVia has some great all natural cloth diapering essentials for nighttime cloth diaper success.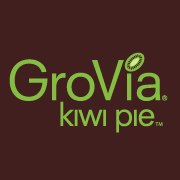 A GroVia Kiwi Pie Fitted Cloth Diaper  paired with a Kiwi Pie Pull On Wool Cover can make for a nice long nights sleep for your little one just like my big boy gets every time we tuck him in. The all natural fibers allow for a breathable yet leakproof system and GroVia has you covered with their wool care essentials too.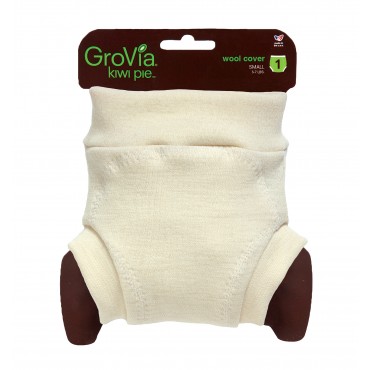 When I received our  handmade wool cover in the mail I could hardly wait to get it lanolized and on Tates for a test run. I was really amazed at how stretchy and soft it is. The double layered wet zone combined with the thick leg and waist bands makes sure baby is covered no matter how many extra inserts or bamboo prefolds you choose to use for extra coverage to get through the night.


Available in three sizes (small, medium and large) the natural colored wool covers are designed to fit babies ranging from 9 pounds up to 35 pounds. The soft seams of the pull on style wool cover offer babies a comfortable night sleep with the tag on the outside back to ensure no skin irritation. At 32+ pounds the 95% Merino wool/ 5% Spandex blend fits Tates fabulously and we even have the waist band folded over so there is definitely room for him to grow.

Something that has been common with nighttime cloth diapering is the 'bubble butt' effect…..having to stuff diapers with as many layers as possible makes for a round tush and makes it hard for little ones to walk too. With the GroVia Kiwi Pie Wool Cover the spandex stretchiness really keeps bulk to a minimum so baby can comfortably move about freely while asleep. No worries about any red marks though, there is enough stretch that babies delicate skin is hugged comfortably.

Trim fit, natural fibers and long lasting coverage for your sweet little ones sleeping comfort so everyone gets a good night sleep….GroVia really does make nighttime cloth diapering easy!
Have you tried GroVia Pull On Wool Covers, fitted diapers or bamboo prefolds for nighttime cloth diapering? What do you love most about GroVia for cloth diapering you little ones?

Make sure you check out Julie's nighttime cloth diapering tips and tricks with wool over at A Year with Mom & Dad and enter below to win you own GroVia Kiwi Pie Pull On Wool Cover!
~WINNER~ Rachael C